Women in Dallas joined to discuss transitioning through life's seasons, affirmations, laughter, and kinship to celebrate International Women's Day.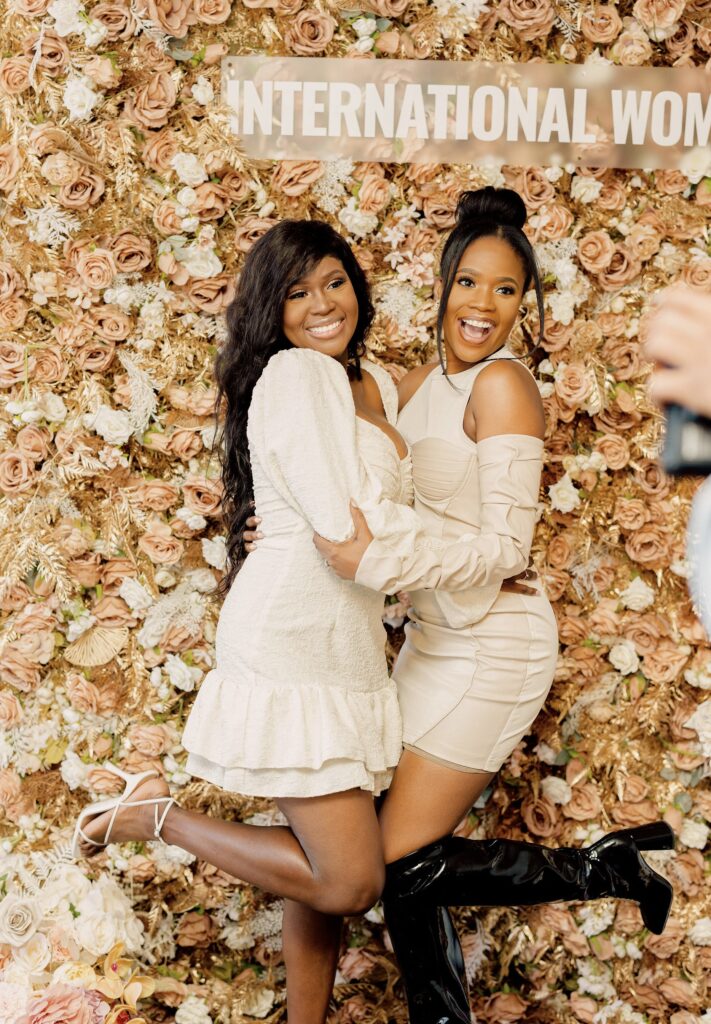 Because Women Loves Brunch is a community created by women for women to gather in a space and be seen, celebrated, and take up space. We recently gathered in kinship in celebration of International Women's Day on the 32nd floor of Westin Hotel for brunch and kinship while overlooking downtown Dallas, Texas.
Host Amanda Nsofor, founder of Because Women Love Brunch, and keynote speaker Devyn Walker, MS, LPC, CRC, RYT owner of Transcend Wellness, lead in an interactive bunch and dialogue on navigating transitions throughout all seasons, the taboo of mental health,  guided meditation, and kinship.
We started the event by greeting one another and sharing something about ourselves that we're proud of. Too often, while meeting people, we downplay our achievements. Our community was created for women to take up space. The room was loud, boastful and brave!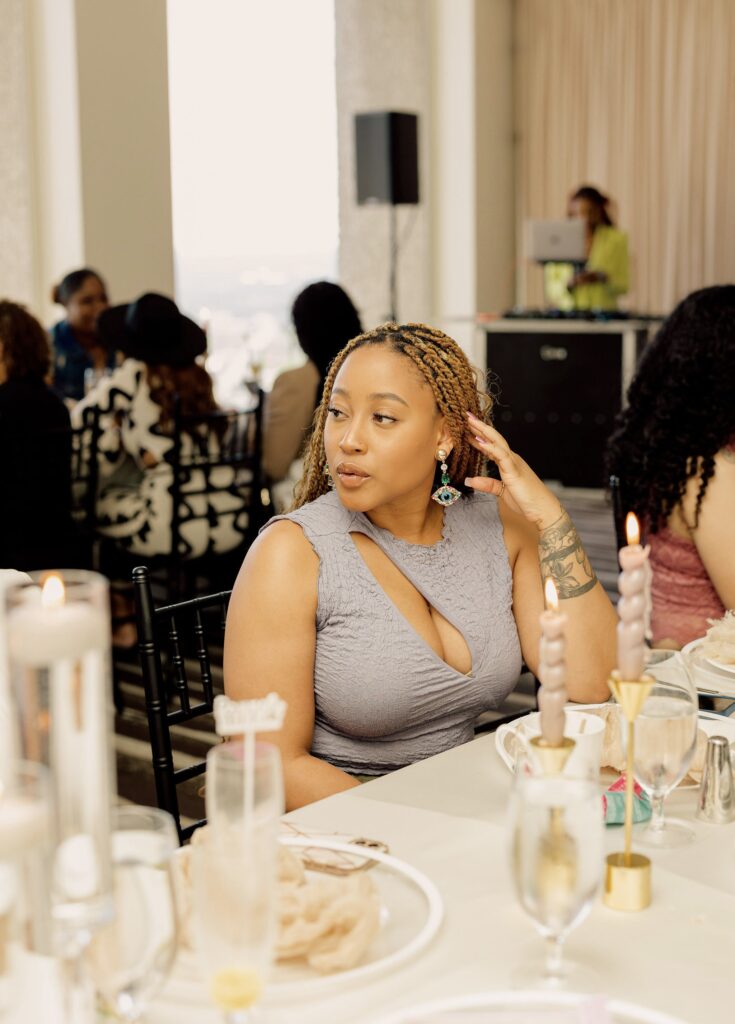 Shortly after, some of the attendees shared their stories of life-changing transitions. Although all of the stories shared were unique, they all contain similar points of acknowledgment, resilience, and healing. 
Below we're sharing Key Takeaways from our conversation on transitioning through life's seasons.
1.) To master your life, you must learn how to process your feelings. How to determine if your feelings are genuine facts OR if those feelings are valid for you based on previous experiences instead of facts.
2.) We cannot 'self-care' our way out of negative core beliefs. We must do the work internally to experience change. Our core beliefs can affect how we view and inherently respond to life-changing translations.
3.) Every moment of your life cannot be consumed with healing. Feelings, grief, and healing happen in waves. Don't miss out on living your life, moments of joy in the name of healing. Breath. Exhale. Live.
4.) While searching for the community, we must note the love and support we offer. We should be striving to be in relationships that maintain reciprocity.
Affirmations for 'THAT GIRL'
After the interactive discussion, we practiced mindful meditation led by Devyn Walker. Close your eyes and imagine being in a room filled with love and vulnerability while reciting the following affirmations:
I am radiant and full of life. I receive and accept that.
I am sure of myself and confident. I receive and accept that.
I handle challenges with ease. I receive and accept that.
I am so lucky that everything works out in my favor. I receive and accept that.
Even on my worst day, I am still THAT GIRL. I receive and accept that.
Take a deep in, slowly counting to five, and exhale.
Although we weather various storms throughout life's transitions, one thing we can always do is dance in the rain. We ended the event in the best way possible, a soul-train line full of love, laughter, and embrace! We locked arms two by two and glided, twerked, and laughed our way down the line. A time was had by all!
If you like to join the women of Because Women Love Brunch for upcoming community events, you can sign up for our announcements and newsletter at https://bit.ly/getconnecteddfw if you would like to connect with the founder and host of Because Women Love Brunch, please email Amanda Nsofor at Contact@bwlbrunch.com