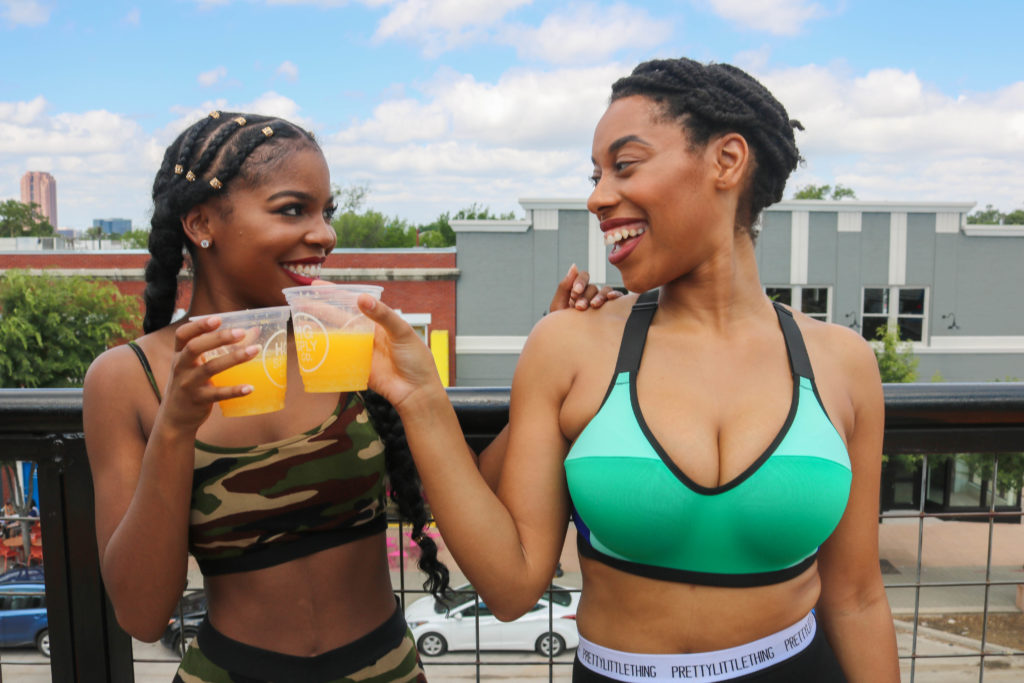 Relaxing yoga, delicious brunch, yummy mimosas and my favorite girl gang all on a Downtown Dallas rooftop? YES PLEASE! Sign me up. It was so much fun to host a community event to gather women in a relaxed environment to connect with like-minded women and enjoy a girls day out!
Our brunch babes filled the rooftop of HG Sply Co last Sunday for a Beyonce vs Solange yoga session taught by GRIT instructor Devyn.
Collaboration. Connection. Community.
Because Women Love Brunch is a safe haven for women to let their guard down and allow themselves the opportunity to meet and connect with a diverse group of like-minded women. To enjoy a girls day out with light and positivity. There have been so many fruitful friendships and collaborations that have been established in the result of women sharing heartfelt laughs over brunch. These relationships will continue to multiply and evolve as we grow ourselves and each other.
Brunch Squad.
Brunch Squad (noun) – The most important meal of the day. Normally shared by a group of women who gather in unity, laughter, and joy over a delicious brunch and yummy mimosas.
Building Community.
"When I came here, I was looking for community. Then I realized I was helping to create one."
What are women saying about NOMaste Yoga and Brunch?
"The event was amazing and I'm definitely looking forward to attending more in the future!" – Milana

This was my very first event and I was extremely impressed with everything from the food to the Yoga and the restaurant. I absolutely loved it and I looked forward to the next event. – Sherica

The event was great I truly enjoyed myself. I also had fun meeting new people. I will definitely be on the lookout for upcoming events. -Angelica
Brunch With Us.
Feel free to jam out to our Beyonce vs Solange Playlist and connect with Devyn and attend one of her classes in the future? Find her on Instagram at @sentfromdevyn or check out her website.